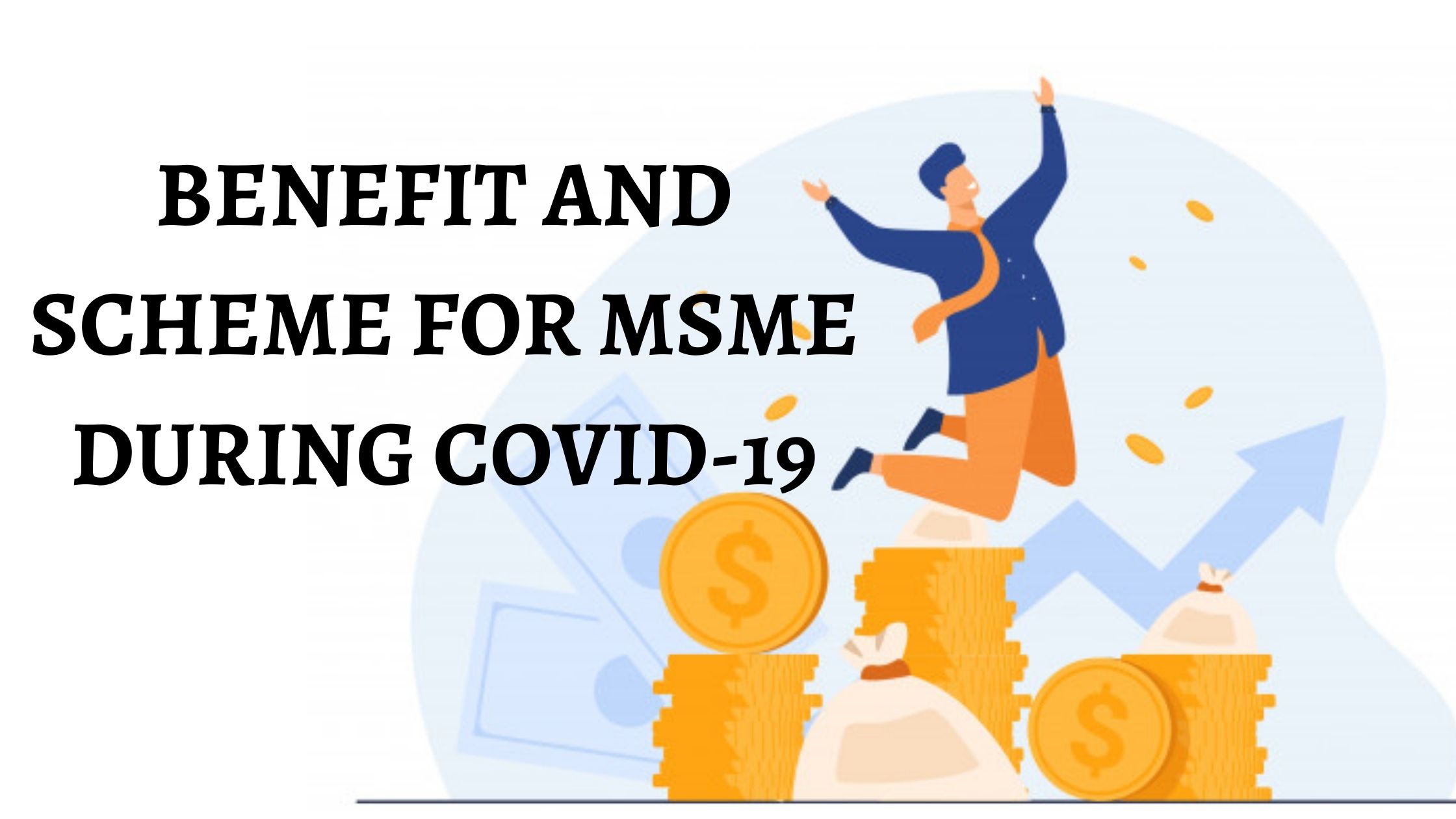 Benefit And Scheme For MSME During Covid-19
During this pandemic where the world's economy is rapidly moving towards downfall, its impact will be felt on all parts of the economy especially the MSME sectors. Indian government has launched various benefits and schemes for MSME or Medium Small and Micro Enterprises to help these sectors.There are a total of 42.2% million MSME units making up to 45% of total Indian manufacturing output. Government has revised and upgraded the scheme to fight Covid-19. Nitin Gadkari,the Union Minister for MSME has urged the officials to revise the existing schemes to help the MSME sector.The Minister also announced that the relief measures announced by RBI should reach these sectors once the lockdown is lifted.
What are the impacts on the MSME sector due to Covid-19?
The devastating virus which is declared by WHO as the pandemic has brought all the affected countries economy to a standstill.This has led to a number of challenges in many sectors especially MSME. CAIT ( Confederation of All India Traders) that represents 70 million traders in India ( including MSME) has estimated that the Indian trade will have an impact of Rs.380 lakh and the chemical sector will take a bit of around Rs. 12 crore 90 lakh. MSME forms the backbone of Indian economy and proper measures are required to be taken by the government so as to minimise the damage.
What are the revised benefits and schemes for MSME during Covid-19?
MSME minister Nitin Gadkari has announced a package of Rs. 1 lakh crore to fund the MSME sector. The main question arises here is how these revised measures will benefit MSME. The government has introduced various packages for the MSME that are briefly mentioned below:-
EASING OUT LOANS
The MSME sector has large dues that are required to be paid both to the Central and State Government. The government is working on a scheme to either ease out or clear the dues. This will boost their morale to undertake production once the instructions for opening are given to these sectors. RBI's announcement of a three month moratorium in case of term loans and reduction in repo rate will provide some relief to these sectors.
REDUCED COMPETITION
This Covid-19 pandemic has led to a reduction in imports of US and Japan from China. This can help the domestic MSME to look for ways to improve their productivity by lowering costs and increasing efficiency and take proper measures to increase imports that will ultimately lead to more funds in the economy.
ALLOWANCE FOR USAGE OF ESI
The Central Government has announced that they are exploring the possibility of allowing the industries to use ESI or Employees State Insurance scheme for payment and wages. This situation is primarily considered as there are a number of MSME that have reported non-payment of wages and salaries to their employees.
EXTENSION OF DIRECT TAXES
The extension of the last date of filing of original as well as revised income tax return for the F4 2018-19 ( A4 2019-20) to 30th June, 2020. It has also provided a reduced rate of interest of 9% shall be charged for non-payment of tax ( ex- TDS,advance tax.TCS). Further, no penalty prosecution shall be initiated for their non-payment.
If you are looking for msme registration certificate then fill the easy form and proceed with the payment. You will get the MSME certificate within 24 hours in your email.
Apply For Udyam Registration
MSME Udyam Registration
Udyam Registration Online MSME Registration
New Msme Registration Process
Udyam Registration Form
MSME Registration Process, Benefits, Documents required
उदयम एप्लीकेशन प्रिंट करें Print Udyam Application in Hindi